The Movement control Order has dealt a serious hit to industries all over Malaysia, leaving most sectors to lick their wounds and start over with a different mindset to the pandemic, but more importantly, a different approach. As the majority of citizens are ordered to stay indoors to curb the spread of the virus, there is no way for businesses who rely on physical B2C strategies to reach their customers as the customers could not even reach them in the first place.
However, if you put things into a different perspective, this may actually end up being a blessing in disguise, as now presents the perfect time for businesses to venture into the digital sphere, and there are many reasons to do so. 
One of which is speed, in all sense of the word. In an ever changing world where one trend comes and goes faster than you can put any actionable resource to it, every single measure you can take to increase your speed of response counts, and with 55% of new startups already implementing digital transformations into their procedures, the online marketplace is an altogether different realm to tackle. 
We've compiled a list of tips to ensure your journey into digital marketing will be a smooth sailing experience.
Create An Online Presence First
Before you start, you have to first think about how you plan on reaching your audience, as there are multiple channels to use, each with their different strengths and drawbacks. 
For instance, if the company is in the business of reporting time-sensitive content, news pieces, or just quick bites of info, Twitter and Instagram will be your best choices to start. Nandos employs this strategy very well, filling their Instagram grid with colourful messages and poking fun at trends.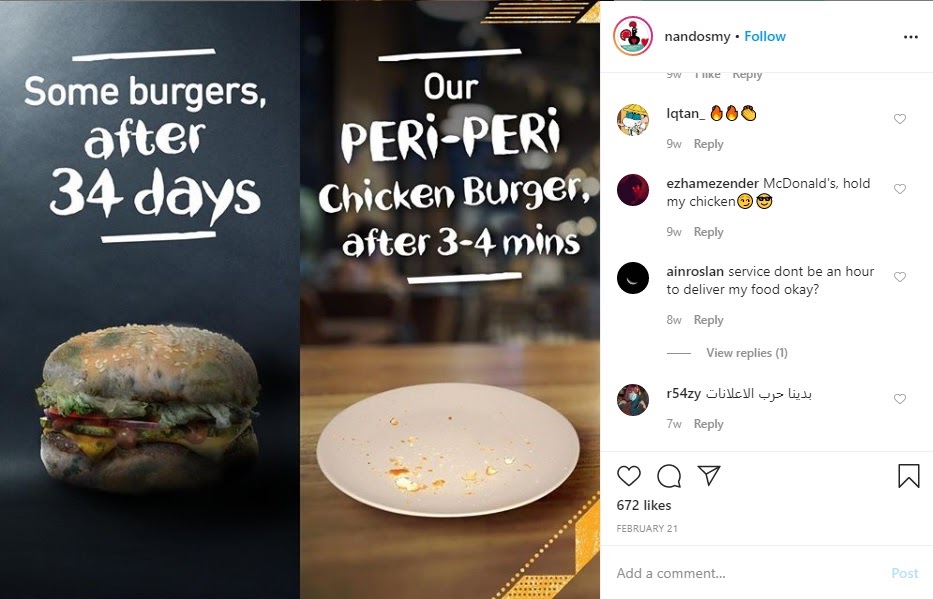 However, if your content is more informative, more article driven, a blog, Facebook, or Youtube channel may be the better choice as consumers tend to linger around these sites more to look for information. Brands like Nike often convey their latest product offerings, sales, and promotional content on their Facebook, driving customers and encouraging them to spend on new items, while media outlets provide easy-to-cook recipes in videos that are 1 minute or less. Whether people will actually go and attempt to cook it is another thing, but the act of seeing food deliciously cooked and served and the illusion of its simplicity means people will stop to watch the entire thing.
It may be easy to not research and go with all channels, but if you're too spread out, it becomes counterintuitive, and may even be damaging your brand as consumers don't know where to place their focus at. It's imperative that the business knows what channels to use and implement, as this will serve as the foundation of what consumers are to expect of your brand.
Know Your Target Audience
As the old adage goes, "Trying to make everyone happy will only end up making you unhappy," and this statement holds true for all businesses. Instead of casting a wide net over the proverbial ocean and hoping that something catches, businesses should focus on a select group of people whom they know would have interest or can potentially benefit from the brand, prompting them to have a look.
Successfully doing this translates to having higher engagements in your post and higher retention to your content as well. 
We go back to the example of food, and in this case, we take a look at Tasty. Setting out to become a food channel that showcases simple recipes, the brand's page has garnered over 98 million likes on its page for simply just sharing various ways to cook, repurpose, and create dishes with common ingredients.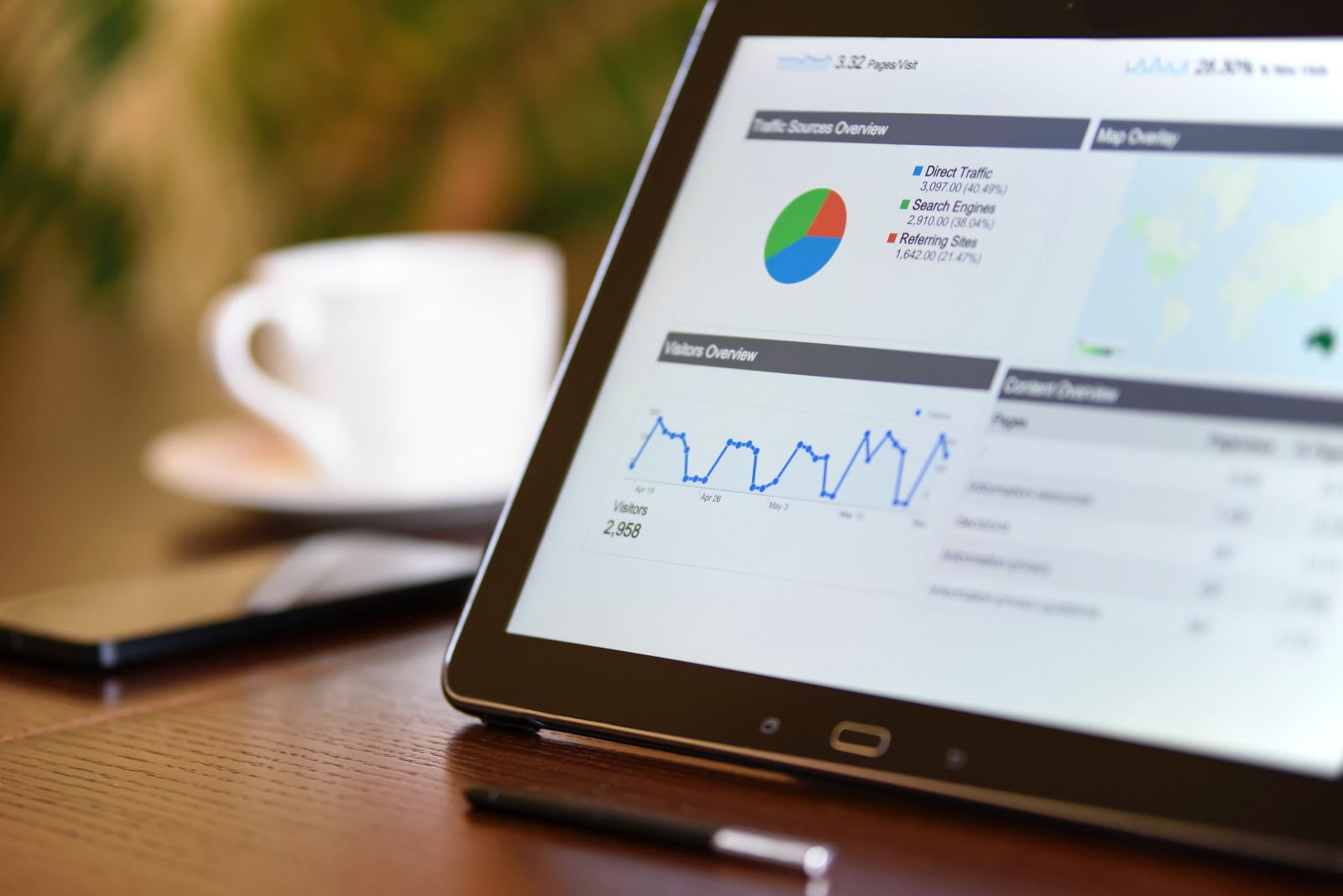 All social media services also include an insights program to their page, including fairly powerful tools to measure your audience's interest, their most active times, and performance of your marketing campaigns. 
Not knowing your target audience is like throwing darts at the board blindfolded. Once you know who you want to target, your next step will be more defined, and that is to…
Creating Creative Content
The traditional way of doing marketing is no longer effective as it once was, with the newer generation responding differently to the usual avenues. Instead, it is wise to no longer restrict yourselves from the usual ways, and explore into uncharted territory.
Tik Tok, Chinese video-sharing social networking service has taken the world by storm after first starting out the East before spreading over like wildfire in the West. People were massively attracted to the amount of things you could do on the app, which mainly consisted of dancing, lip-syncing or comedic videos, and brands are scuttling to go on the platform and be amongst the early adopters to gain more potential fans. 
And one gleaming example of successful capitalisation is Fortnite, an online Battle Royale game that's not just about the game, rather how a player expresses themselves with different avatars, skins, and moves, and on Tik Tok, the game developers invited users to perform a dance with the hashtag #EmoteRoyaleContest to stand a chance for the winning dance to be featured and used by other players in the game.
Since then, the hashtag has been reposted over 250 million times worldwide. The power of relatability and participation is now the new norm, and brands need to catch on to this in order to make the most out of its effects.
Keeping Up To The Latest Trends
While the bulk of your content should consist mostly of the evergreen materials, it's by following trends that brands can get an opportunity of massive follower growth if they hit the trend in stride.
However, like we mentioned earlier in the article, the digital landscape is a fast moving one, and brands have to be on their toes to adapt to the speed of these changes and be able to capitalise on these trends if and when they pop up.
Of course, it's not only enough that the content is good. For it to be effective, it must be on trend too. 
McDonald's Malaysia plays this string well, and as a response to the Movement Control Order and solidarity, has come up with a whole range of content that fans can relate to, and subsequently share amongst their group of friends, widening their visibility and brand identity.
Master The Art Of The Copy
It's common knowledge now to know that images speak a thousand words, but once someone goes into the post and finds a badly written copy, it may put them off and leave with a negative image of the company. 
It also helps to further define the language of your brand. For example, Schiit Audio is known for making exceptional headphone products, but the brand can attribute half of its successes to its off putting, honest to god explanations that says exactly as it does without the fluff, sowing transparency and honesty into the minds of the consumers, and gaining valuable trust in the process.
Tap Into Social Media Marketing
The rise of social media also brought along with it its own slew of stars, not in the form of celebrities, but influencers, and they're the new breed of celebrities. Business Insider reports that the influencer market has been on a steady increase, with the industry set to double its value by 2022 to about USD $18 billion globally. 
And it's no secret that the new legion has been taking the influential reins by storm, eating up the market share once held by actors and celebrities, but why is this change happening?
The simple answer is relatability. The newer generation perceives celebrities to be a different social class altogether, and are finding it incredibly difficult to relate, while influencers come from the same roots as most of their audience and consistently engages with them, instantly uprating the relatability value, and producing more meaningful connections which converts to trust in their opinions.
It may seem intimidating at first, but it's definitely the right step to go, with 50% of all companies having some sort of digital presence, and there aren't any drawbacks whatsoever. In fact, it increases your brand's visibility not just within a certain area, but globally. However, plenty of research is required, and owners need to understand their brands better than anyone else, so that their investments in digital marketing will bear fruit.