Cause Effect is a multi-disciplinary team of highly qualified professionals. Each team member has their own extensive list of experiences and accomplishments to bring to the table, making Cause Effect the unique and progressive agency that it is.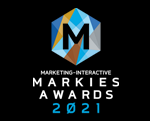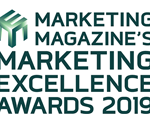 The director and majority shareholder of Cause Effect Digital. Keat is a born entrepreneur who is constantly pushing the envelope for success and innovation at Cause Effect. He first established himself as an immense success in the financial industry with Hong Leong Assurance before going on to start several businesses ranging from financial services to F&B, which eventually lead him to develop Cause Effect into the progressive, envelope pushing agency that it is today.

Keat serves as a digital strategist at Cause Effect, formulating analysis and marketing strategy for clients, constantly seeking ways for businesses to make the absolute most out of their assets.
Christopher Tock is the Group CEO of the Digitally.asia Group, which owns the Award-winning Creative Agency SocialGrooves.com and Digital Agency CauseEffect.asia.

He personally led the Alibaba Double 11 Biggest Online Sale campaign in 2018 for Malaysia, Singapore & Australia which contributed towards USD 30.8 billion sales, subsequently earning him and his team to win Bronze under Excellence in Mobile Marketing in A+M Magazine's Marketing Excellence Awards 2019.

He has also worked with leading global brands like Bytedance of TikTok fame, Lenovo and Maybank. Chris's passion is in nation building among youth and corporate leadership, where he sits as an Advisory member in Asia School of Business's Iclif Leadership Energy Awards Council and often quoted as a thought-leader in the industry.

Chris has won multiple accolades including Prestige Top 40 under 40, Top 10 Online Personalities by Astro Awani and the NewMan Creative Pioneer Awards.
FACES

FACES

OF CAUSE EFFECT
WHAT

CUSTOMERS

CUSTOMERS

SAYS ABOUT US