Watch Out for Incoming 2022 Marketing Trends 
People say that time flies when you're having fun, but in today's day and age of the pandemic and various impactful changes taking place in our daily lives, time flies continuously, and it doesn't wait for fun. The next thing you know, you're here, ready to brainstorm brand new and improving marketing strategies for your business as we dive into 2022.
With the constant changes happening around us, there's no denying that the business aspect of digital marketing in social media and in general has become more essential than ever. Almost everything is done online—be it ordering food, shopping for clothes, buying groceries, and even paying bills. When you ensure that your business has a strong online presence by conducting the best marketing strategies, you will see the benefits of the efforts that you invest in.
It is also crucial for you to note that with the growing number of online businesses and changes in the way marketing is done, customer retention is getting more and more vital. If you don't proactively work towards retaining customers, then you might lose them. Of course, you should continue focusing on new acquisitions, but you must never neglect the current customers you already have. Competition in the digital space is getting fiercer, and you must roar along with it.
So we will share with you three of our top picks from the upcoming 2022 trends in hopes that you'll be able to implement them in your business strategy and improve it in any way possible.
To keep your brand in your customers' minds, you need to draw their attention by providing them with events that require their participation. What better way to spread the word about your business than hosting professional events online such as product launches or seminars? If you come up with an interesting event that appeals to your audience's desires, then you might get both existing and potential customers to join your event.
It's no secret that these online events don't automatically bring in massive revenue at once, but hosting one from time to time can definitely help your business grow in the long run. Besides, it can also assist you in gathering data directly from your audience who attend the event and various other opportunities.
When you have data collected authentically, you'll be able to build audience personas and sell directly to them. This can also result in a stronger relationship between your brand and your audience because you're eliminating the reliance on third-party information. One example of a brand constantly hosting online events is the Star Media Group. Their events include forums, webinars, seminars, and even exhibitions that people can partake in.
If you know what your audience wants and needs, give it to them in the form of an online event and get them to participate. It will make a huge difference.
Did you know that over 6 million companies use Facebook ads to reach their target audience? It's no different on Twitter because there are over 500 million tweets sent out every single day in 2020 alone, so imagine how many tweets are still consistently being sent out now. That's a lot of noise that could drown out your company's voice, so you need to start speaking up.
What we mean by owning your audience actually implies the fact that the social media platforms you're using for your business are the ones who own them. Today's algorithms contain a plethora of dependent variables and metrics that could affect the delivery of your brand's message. This is the part where the people you're trying to reach cannot hear you. So if you want to make sure that your message is received loud and clear by them, you need to start owning your audiences for yourself, and not by Facebook or Instagram.
You need to keep in mind that your brand is not the only one that your audience is following. Your content could be drowned out by other brands, and everything would be lost in the marketing noise if you don't learn how to play your cards right. With the short attention span among consumers nowadays, your message has about three seconds to capture their attention.
So use the right tools wisely! Write compelling newsletters and custom content that could be directly sent to your target audience's inbox and you'll have them. Think about their selective nature and high expectations, and strategise how your brand can exceed them in order to stand out from the crowd.
Invest in building a strong brand image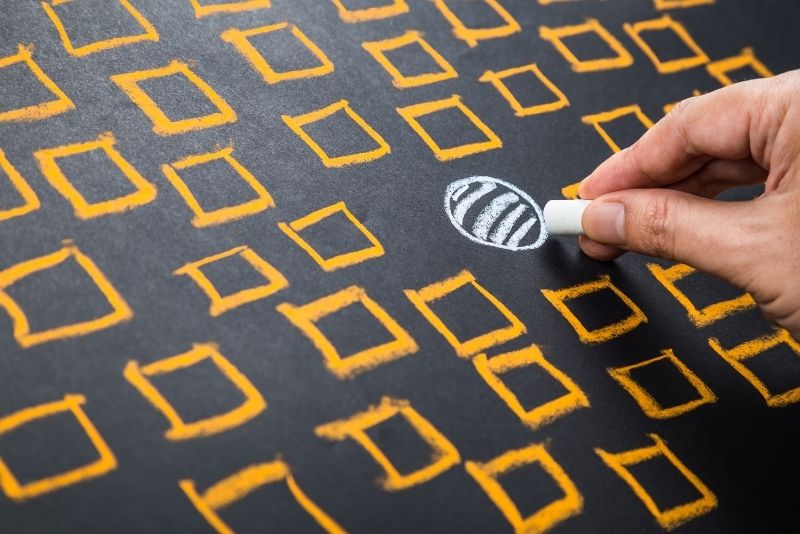 Image is everything. It's what people first see when they take a look at your brand's pages or profiles. It's what's written and shown in the content that you produce, so its vitality lies in the fact that your audience will remember your brand by its image.
Choose the right words and way of communicating with your audience that will make you stand out from the others. When people can relate to your brand, they'll do the talking for you, and word-of-mouth advertising is just as significant as digital one. Digital advertising will only continue to grow, and its price along with it. So if you want to focus on organic advertising on the side, you need to do it right.
Provide long-term value to your business and audience by producing content that follows an organic strategy. There's so much more that you can do besides the typical "Buy now!" which pretty much just drives your potential customers away. Show them what your brand is all about, tell stories about your products or services and let them know what they're missing out on.
From tutorials to podcasts to blog posts to product launches—there are so many to choose from!
Bottom Line
The way we market across the digital landscape will only continue to change, and 2022 will definitely bring some of its own fundamental changes to the table. Even though we cannot fully be aware of the impact that the upcoming year is going to have on online businesses as a whole, these trends can keep us on our toes and open to any improvements.
Consumers will only become more demanding in the near future, and that's one impact that we know for certain. If you have not adapted alternative advertising methods into your marketing strategy, then this is the time for you to prepare. Experiment, observe, and measure the results that you currently have as well as what's to come. You cannot cater to growing demands if your brand itself is not growing into a better place for consumers to explore.
Dive into 2022 with Cause Effect Digital, one of the best digital marketing agencies in Malaysia that are always ready to help your business grow and take over the expanding digital world as it is. Follow us on Facebook and Instagram for more updates and reach out to us for assistance.