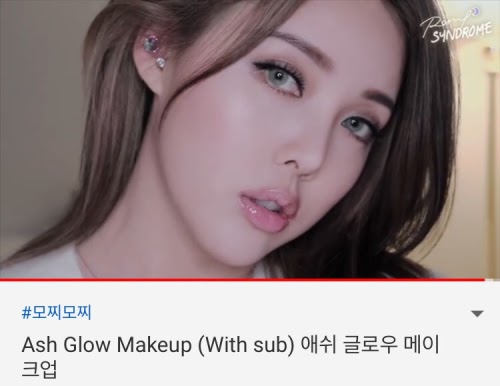 Cat videos. Games. Streamers screaming at games. Makeup tutorials. Concerts. Vlogs. Education. Practically everything else in between. 
All of this, and more can be found on a video dominant social media site called YouTube, which currently stands as the third most used platform behind Facebook and Instagram. 
The video sharing service has grown exponentially into the rich reserves of user generated content that it's now known today, being a host of various significant live events, big launches, and the platform of choice to release brand new content. It's grown so much in fact, that YouTube estimates a billion hours worth of videos are being watched on the platform everyday, and the numbers just keep going up from there. 
But what triggered the creation of such a platform? How has it grown to become the cultural necessity that it is and a content bank for the informative to the downright ridiculous? Why was it called YouTube?
The story dates all the way to the Paleolithical era of 2005, where YouTube the domain was registered on Valentines Day by three ex-PayPal employees, Chad Hurley, Steve Chen, and Jawed Karim, who nobody would realise that they were beginning a cultural revolution above a pizzeria in San Matteo, California. 
However, YouTube didn't actually start out as a video sharing platform. The original plan was for it to become an online dating platform that came with a slogan, 'Tune In, Hook Up,' which failed miserably, but instead had an excellent video platform.
The decision to open up the platform to literally any video was compounded when they couldn't find any videos of the 2004 wardrobe malfunction of Janet Jackson and Justin Timberlake's Super Bowl halftime show, and as beta tests went on, they trialled with uploading YouTube's first ever video titled 'Me at the zoo' showcasing founder Jawed Karim at the San Diego zoo with some elephants in the background and him explaining that elephants are cool creatures because they have really, really, long trunks. 
The 18 second video has since garnered more than 98 million views and remains as the only video uploaded by Karim on his account.
The platform proved to be a revolutionary game changer, and not long after that, YouTube got its first million views with a Nike ad that featured Ronaldinho receiving his pair of Golden Boots.
Of course, YouTube didn't kick it off right away since its inception. The project actually began in its early stages in a garage funded by an angel investor, and in November 2005, solidified its position as it secured its first round of funding from Sequioa Capital.
It wasn't until 2006 when YouTube struck a deal with American broadcaster NBC that ushered TV into the digital age. This was an important deal, as it practically evolved YouTube from an amateur video sharing platform, taking its first baby steps as a multimedia goliath whilst laying key foundation in the form of copyright infringement protection, as well as strengthening itself via other key partnerships.
Fast forward to next year in 2006, YouTube was already servicing 25 million viewers, and three months after that, reached a total of 25 million videos uploaded on its site. This then presented a plethora of problems as YouTube's servers could not handle the immense traffic that was coming in. 
Along this same timeline, Google launched Google Video, but crashed and burned before it could even take flight. Google then took notice of what YouTube could do, and struck a deal worth $1.65 billion dollars to acquire the company, subsequently solving YouTube's traffic problems and Google's leverage on video content. 
It was all butterflies for YouTube at this point, but what really shifted the landscape and elevated YouTube to another level was the introduction of its Partner Program in 2007, where the company would pay its creators for their content on a per view basis. Many a vlogger cut their teeth on YouTube, and were able to make a comfortable living out of it. 
From the first generation of YouTubers like Shane Dawson, Phillip De Franco, KevJumba, Ryan Higa, Smosh all the way to Jefree Star, Bretman Rock, Faze, Optic, and Pewdiepie to name a few, YouTube's program enticed new audiences with a new way for the technologically savvy to earn income in exchange for valuable, user-generated content.
To give you a perspective, 2019's highest earner was an 8 year old by the name of Ryan Kaji, who raked in $26 million dollars unboxing and reviewing toys. 
There were other cultural milestones that happened throughout the journey of YouTube. The internet was set ablaze when Usher introduced Justin Bieber to the world, garnering about 500 million views (2.2 billion views now), and also briefly held the title of most disliked video on YouTube when it was launched.
YouTube hit its first 1 billion view video with PSY's Gangnam Style in 2012, kickstarting a global cultural phenomenon that lasted for a year.
As livestreaming picked up its pace, YouTube took the opportunity to broadcast the 2012 London Summer Olympics on its platform, and has since become the hosting site for numerous other niches, of which the most dominant one is gaming. 
Since then, YouTube has continued on with its best foot forward, and after the consumer base has ranted for years on end, the platform finally caved and gave what the people really wanted, playing videos while the screen was off, albeit with a premium subscription. 
And as people get less interested in reading and more intrigued with video, the landscape may change once again, and YouTube will be at the forefront of it.