No matter what social media platform you visit, you will surely encounter the most mainstream form of online marketing nowadays, and that is influencer marketing.
It focuses on using influential people to spread a brand's message to a bigger audience, where a business encourages, recruits or pays an influencer to promote the brand instead of directly selling their products and services to their target audience. Most influencers spread the word through social media platforms as they tend to have a large audience, and their content component consists of content from your business or created by themselves.
Despite being a popular form of online marketing, there is no doubt that there are people out there who are unaware of what it actually means. If you are one of the people who are not familiar with this phrase, then we are here to highlight everything that you need to know about influencer marketing and how exactly it works in your favour for your business.
At Cause Effect Digital, we are driven to become the best digital marketing agency Malaysia has to offer to both local and international businesses, therefore we are equipped with the expertise in these online marketing and digital advertising matters. Keep on reading and find out what influencer marketing is and how it works to expand your brand's online presence.
What is Influencer Marketing?
When a brand collaborates with an online influencer to promote one of their products or services or simply works with them to improve their recognition, it is known as influencer marketing.
You must first know that influencers are not necessarily celebrities. For instance, a very popular influencer in Malaysia would be Cupcake Aisyah, and she has been around for years courtesy of her YouTube channel. As a Youtuber, her status as an influencer appears with her growing number of followers and subscribers, which are almost exceeding 450k on both YouTube and Instagram.
When brands want to collaborate with her to market their products, it will be featured in her content. Whether it is a video made solely to promote said product or it's featured in her videos, showing her viewers who the video is sponsored by, that is all up to her or the brand itself. A recent example would be this Reel she'd posted on her Instagram of her joining the Oxy challenge.
These influencers typically have a specific audience, so if you want to collaborate with one, you'll need to see if their content and audience align with what you're marketing. If you are selling skincare products that help with reducing pimples and bumps for women like Oxy, then working with a young woman with almost half a million followers would be the way to go. Don't think that only lifestyle influencers are top in their game—even products such as medicine can hop into the influencer marketing trend.
For instance, the product Uphamol 500, used to relieve pain and fever, is promoted by the actress and social media influencer, Jihan Muse. She has nearly 3 million followers on her Instagram account and if you visit her profile, you will find multiple posts of her promoting Uphamol 500 with relatable captions and interesting visuals that might captivate her audience's attention such as this post. Taking into account that Jihan Muse is a married, late 30s woman with a child, it is only fair to assume that her audience revolves around the same group of people and would potentially become paying customers of the brand as they are working adults who are prone to discomfort and stress.
What makes these people influential is, you guessed it, their large number of followers on social media platforms. Whether they are a famous fashion blogger who casually tweets, a trusted foodie who posts restaurant reviews on TikTok, or even a marketing executive on LinkedIn; if they have hundreds of thousands—and sometimes even millions—of followers, then they must have a reputation for being a trustworthy, knowledgeable person in their area of expertise. They also share compelling stories through their pictures and entertaining videos, and this kind of content alone attracts people to engage with them.
According to the Top 1000 Lifestyle Instagram Influencers in Malaysia in 2021, quite a large number of them are married and post content regarding their daily lives alongside their family. This attracts the related audience because it makes them feel like they are part of the influencer's community, which then leads to them constantly interacting with the influencer's posts.
For instance, the actor couple Nabil and Zira regularly post about their family as much as they produce content that revolves around brand promotions and their career. On the Instagram account @nabilzira, even their shortest Reel has almost 3 million views, and it only shows that Zira, the wife, asks for money from her husband Nabil while he obliges without question. If you look at the comments section, it is filled with their audience finding humour in the short form of entertainment. Clearly the audience trusts them to provide relatable content that compels them to constantly engage with the posts.
In a different Reel, it shows Nabil eating lunch from @pastapanas, where he tries different dishes from the brand in a manner that appeals to people. Using his trait of providing humour, he eats in a way that makes it obvious how good the food is, nodding his head and making sure the camera is capturing what the food itself looks like. Once again, the comments section is filled with their audience claiming that it looks delicious and that they will have to try the food for themselves. The Reel has a total of almost 700k views, no doubt making more and more people feel the need to try out Pasta Panas for themselves.
People interact with content that is relatable to them, hence the importance of choosing the right influencer in order to market your brand to their audience. If their audience doesn't relate to your brand and your products, then things might go sideways. Based on the examples given above, it is critical for you to really know who the influencer's audience is and if they fit the criteria of your brand's own audience. Teenagers wouldn't be too interested to buy medicine like Uphamol 500, and adults in their late 30s most probably are way past using Oxy to get rid of acne.
How Influencer Marketing Benefits Your Business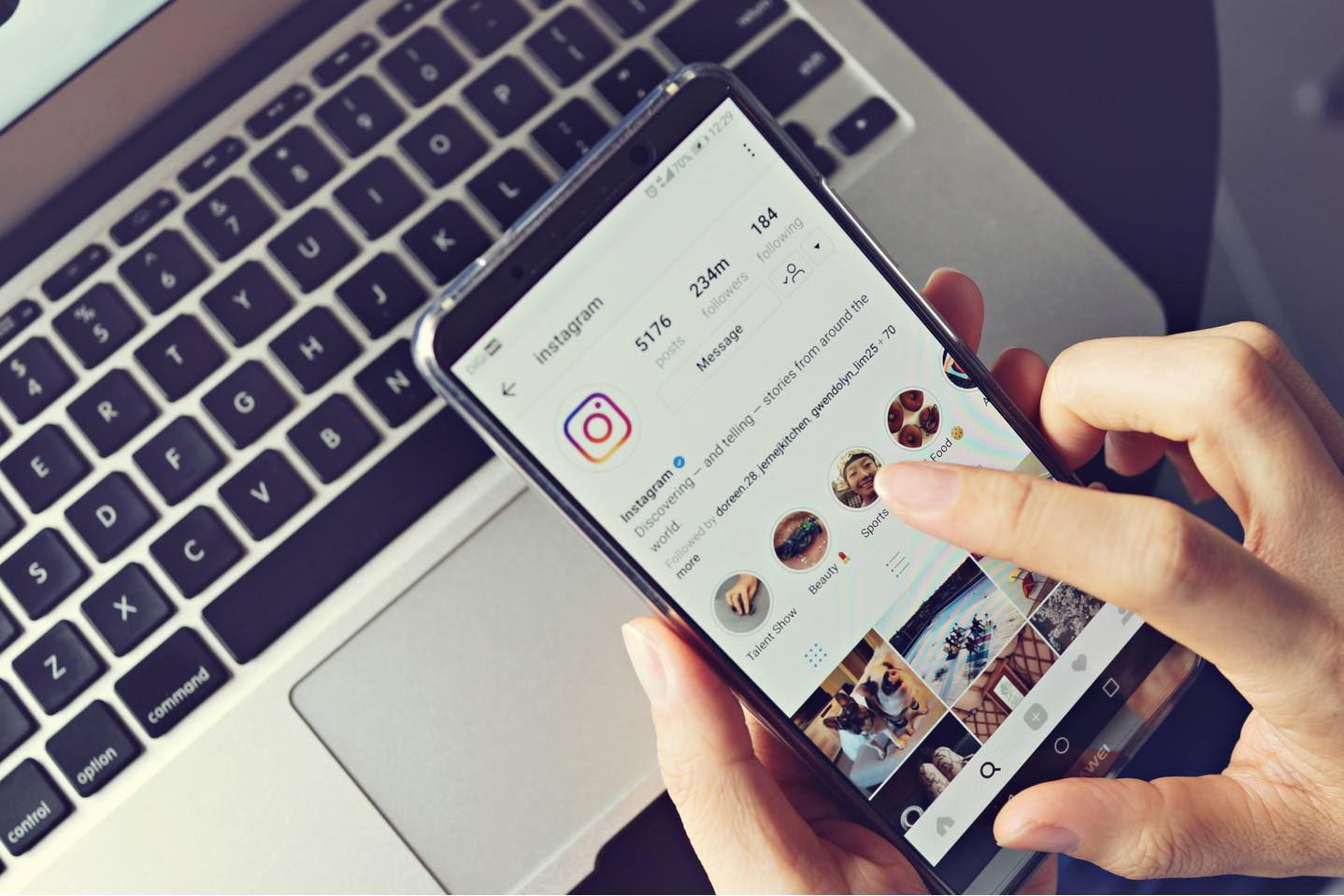 Now that you know what influencer marketing entails, surely you'd like to find out how exactly it works in favour of your business. You must ensure that your products or services are fit for this type of marketing before diving deeper into the topic, and keep in mind that not all kinds of audiences would pay attention to your brand. This is why we advise you to establish your own target audience first in order to find the right influencers for your business.
Below are the top five advantages of influencer marketing for your business and how you can utilise it to expand your brand's recognition apart from reaching a larger audience.
Brand recognition refers to the ability of consumers to identify a specific brand by its attributes over another, and it is a vital component of advertising and marketing. If people recognise your brand through visual or auditory characteristics such as logos, slogans, colours, or even jingles instead of being explicitly exposed to the company's name, then that is considered successful branding. The company itself often has to conduct market research in order to determine the success of its brand recognition strategies.
But why is all of this important?
For starters, your brand is the name, logo, mark, tagline, or any other identifying characteristic that separates your company's products or services from the other brands on the market. It is one of your most crucial assets as it represents your business and helps carve it into your audience's minds. Brands are normally protected using trademarks. If you stand out from your niche, then your brand recognition is good, and people can subconsciously distinguish your business from others.
How do influencers come into play, you might ask. Well, due to their large base of followers, influencers are able to increase your online presence. They are also able to comprehend your brand's story, identity, and the services that you provide better through the use of social media platforms. If you have a strategy that includes material benefitting all parties involved, then you are good to go.
Let's take a look at this post by Johanis Sani on her Instagram account. I bet you can tell the Cadbury Dairy Milk logo and signature purple colour from a mile away. Well, that's exactly why branding is so important, especially when an influencer such as Johanis utilises it to match her usual aesthetics that her audience is already familiar with. The post is to promote Cadbury's Friendship Day and Better Together campaign, highlighting the significance of friendship. In the same post, you can see that in the second photo she includes a selfie of herself with her best friend, whom her audience already knows. In the last photo, she includes a flat lay of the prize for a competition that Cadbury hosts in conjunction with the campaign, further familiarising her audience with her usual aesthetic while staying true to Cadbury's brand recognition.
With over 368k followers on Instagram alone, it's crystal clear that Cadbury chooses her as the influencer for said campaign because her audience stems from adolescents to young adults. There is no doubt that a lot of them have followed her since she first started her Youtube channel almost a decade ago. She now has nearly 200k subscribers on that platform, less than that of her other social media accounts.
Another good example can be seen through this post by @elecherlee on Instagram. Just like Cadbury, anyone can recognise the Clorox logo and colours with an eye closed. When you have successful brand recognition, an influencer can simply put your products under the Christmas tree to fit in with the current season and events, and they would still stand out despite not being the main focus of the image. The post matches her feed of regular postings, yet it sends the message that to have a Covid-free Christmas, one must get the Clorox essentials and keep their surroundings clean and sanitised.
Therefore, it is safe to say that with the right influencers, you're able to broaden your brand recognition because they would know how to utilise it to their advantage and reach the full potential of capturing their audience's attention.
As we've mentioned in the prior section, you will need to find an influencer whose content and audience align with your brand. When they promote your brand's products and services on their social media accounts, expect that their audience will have already resonated with your niche. You will successfully engage with your target audience, because consumers tend to turn to influencers for product and service recommendations. If the right influencer mentions your brand, then your sales would boost in a short matter of time.
Sounds too good to be true?
There are people who believe that influencer marketing is only for businesses with million-dollar budgets, but we argue that any type of business can run influencer marketing campaigns if they know how to do it right. Regardless of the marketing tactic that you decide to use when it comes to these campaigns, it should align with your overarching marketing strategy and aim towards your company's business goals.
The question is, how exactly do you reach your target audience through influencer marketing? Here are three effective ways to do so well and within your budget.
Define your influencer marketing goals
Identify why you are delving into this campaign and what you expect from it. Ask the right questions, such as why you are looking to incorporate an influencer into your marketing strategy and how it will benefit your business. You must also know whether you're looking to lift your brand among specific demographics or boost social currency such as increasing engagement on Instagram or Facebook. Keep in mind that as you answer these questions, you need to take inventory of where your brand stands in the market in order to have a better understanding of the work that you need to do. If you establish KPIs (key performance indicators) for metrics such as reach, impressions, and clicks, you will be able to quantify your results better.
Set a Reasonable Budget For Your Campaign
Due to influencer marketing's constant evolution, brands are still trying to figure out the pricing models and scope, so it's common for a business to underestimate campaign costs and overestimate delivery. While compensation models vary, the usual range goes from pay-per-click, pay-per-engagement, and pay-per-cost, to follower and reach based models depending on an influencer's follower or subscriber base. There are also some influencers that accept free products as a form of compensation or payment.
Choose the Right Platforms to Maximize Effectiveness
There are a lot of social media influencers who use Instagram as their main platform for promoting brands or just posting their own content regularly. However, that doesn't mean that the application is the best platform for your campaign. Influencer marketing can take place on other platforms as well, and it's important to choose the right one that makes sense for your business because it will reach your audience. For instance, if your goal is to improve click-through rates, you might want to use Twitter, Facebook, or LinkedIn instead because Instagram doesn't allow embedded links in posts.
Influencers are always interacting with their followers, and this creates a safe space or relationship between them based on confidence and dependability. A highly engaged audience will respect an influencer's content and advice, so if they spread the word about your brand and what you offer, there will be people who are listening intently and ready to give your products or services a try.
Take this post for instance, where the influencer talks about the lotion as well as demonstrates what it can do, showing its benefits and how it is better than a different brand. Because the product is a body lotion and the influencer's area of expertise is lifestyle, it's no surprise that her audience would listen to what she has to say about the product and feel the need to try it for themselves. This can be proven by the comments on the post, where people agree with her and even make statements such as "Gotta get mine tomorrow."
Well, they're called influencers for a reason. When their audience trusts them and their opinion on certain products or services in their niche, the journey towards successfully marketing your brand becomes even smoother.
Lead generation is simply the process of a brand gaining customers through guiding interested strangers into making a transaction. There are a myriad of ways for you to generate leads for your business, from crafting social media posts, creating surveys, and even writing informative online content with the intention of identifying and attracting potential customers, who are then called leads.
This is probably one of the most critical benefits of influencer marketing because social media platforms nowadays come with promotional plans catered explicitly to lead generation. This then results in increased website and social media traffic due to an influencer's bond with their consumers and their ability to convince them to try something new.
There's no doubt that influencers have become a guide for consumers as they turn to them for knowledge on the latest products and services in the respective industries. Followers can be easily persuaded, and the influencers' opinions or views on certain things are held in a high regard. This is the main reason why influencer marketing is such a success.
Just like word-of-mouth advertising, where people tend to ask for their friends or family's opinions before trying out a new product or service, an influencer's audience turns to them to find the best advice regarding a certain brand or product in the industry that they are interested in. Hence, as we've mentioned before, it is important for you to look through the influencers that are fit for your brand and figure out which one is the best to incorporate into your campaign. Just because they are in the same niche, doesn't mean they can do your brand justice too!
Bottom Line
There is no better way to get online brand exposure for your business than through influencer marketing. It is a very popular method in the digital marketing world in this day and age, and it is up to you to utilise it to its full potential in order to drive your business forward. Once you know the advantages that influencer marketing brings to your table and how exactly you can make it work in your brand's favour, then the ball is already in your court. Who else can shine the brightest spotlight on your brand if you don't strike the match first?
Ignite the digital marketing flame with us at Cause Effect Digital today. We are one of the leading digital agencies in Malaysia and we stand with experts that will help your business grow alongside your online presence. We are capable of choosing the best influencers that suit your business and ensure that your brand's image and identity is optimised for your future audiences through the help of influencer marketing.
Simply reach out to us here for immediate assistance on how you can take over the digital marketing world by storm. Whether it is about social media presence, digital advertising, and even the tips and tricks of making SEO or SEM work for your brand, we are here to guide you through it all.
Follow us on Facebook or Instagram for more interesting and useful updates regarding everything you need to know about digital marketing.