Canvas is an immersive and interactive way to tell your brand's story to your audience. Currently, there are a few ways to create Facebook canvas; you can read more on that here.
To create Canvas from scratch is pretty simple and straightforward. The only materials you need ready are photos, videos and text. It is however only viewable to mobile users and not for desktop users, which is pretty decent since Facebook made Canvas pretty flexible for any brand to use.
Here, we round up a few tips on how to make your storytelling through Facebook Canvas more effective.
Plan your story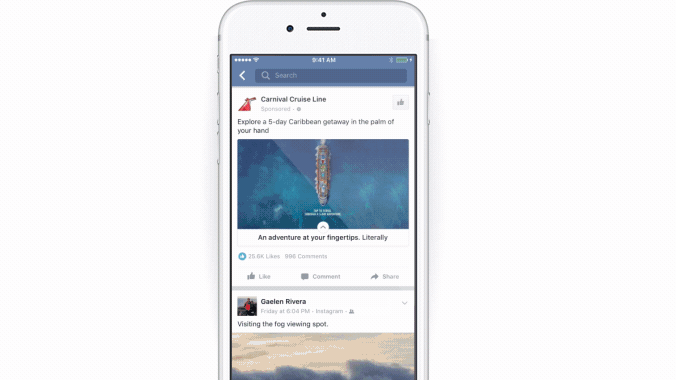 Know that through Canvas, you are walking through your audience in a story or a message your brand is trying to convey. Take time to plan out your story and the features from Canvas which can help illustrate that.
An example of this would be Wendy's 'Anatomy of a Burger' Canvas. They break down the anotomy of a burger, bringing audiences through an experience of discovery and made a lasting impression of their burgers.
Another example would be Loccitane's Facebook Canvas talking about their how their products are made and the origins of the ingredients used in their products.
Utilise Canvas' components
Facebook claims that creating Canvas only takes 10 minutes tops, but that doesn't factor in the fact the time and cost of creating the assets needed to be used in the components of Canvas. After which you have your assets, ready, building Canvas will then be a breeze.
Each feature has its pros and cons such as the video playback feature which allow videos of up to 2 minutes. Each component can also complement each other provided you plan it out to suit your storytelling.
One efficient way of utilising Canvas' component to its potential is to envision the walkthrough and also take into account the UX (user experience) of your Canvas ad to work to your advantage.
Change the order
Changing the components up keeps the user interested and wondering what they'll see when they scroll to the next page.
The Facebook Canvas is made up of a few different components and can be mixed and matched to suit your story-telling. Changing up the order of the components will give your users an exciting and new experience every time they see your ad.
However, it is wise not to over-utilise one single component as this might turn your audiences off. Think about how you could use each component, and which component is most suitable for that particular part of the narrative.
It's all about the first page
Facebook Canvas does not work like a video post where you can select the preview of a thumbnail; for canvas, you will have to upload a front image manually and make sure that the image is attention-grabbing.
For example, the Minion's movie.
Test It
A few Canvas ad may be successful but only after a mountain of unsuccessful ads.
Always remember to experiment with different approaches and A/B test everything. This will give your brand valuable insights on what works and what doesn't work with your audiences.
End with a CTA Button
This is the most crucial step. It is only right to end an ad with an objective in mind and achieve it with a CTA (call to action) button. Be it "Visit us now, buy now, Shop here, etc.". This will tie in with your end objective in mind and also give your storytelling the happy ending it deserves.
Facebook Canvas is a great way for brands to market their products and services. True it may take a bit of time and effort in creating one but you can be sure that the results would be amazing.
Give it a try! 🙂